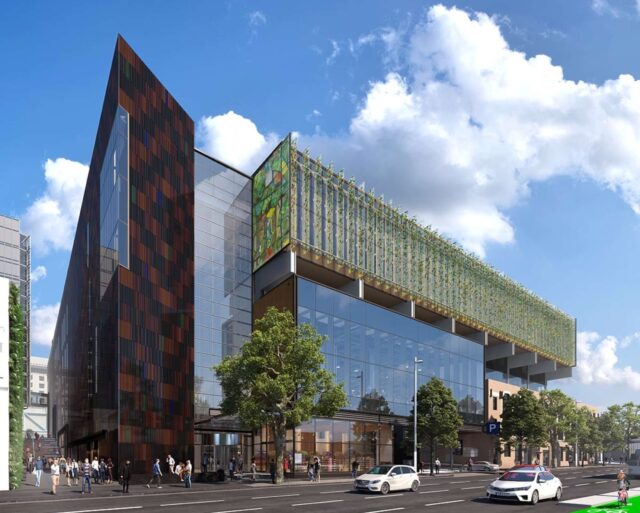 Please join us for our webinar Thursday, April 21, when Paul Summers, Emily McCarthy, and Madhav Parikh of SGH present Fire Investigation at New Zealand International Convention Centre.
Thursday, April 21, 2022.
Noon-1:00 p.m. (Central).
Online webinar.
Free to SEAoT members, $10 for non-members.
NEW: Group registrations are available! Pay $25 for up to 5, or $50 for 6 or more. Have one person register, pick the group option, and pay for the group option. After the webinar, email your sign-in sheet to

[email protected]

.
Registration closes at noon the day before the webinar.
1.0 PDH* with verified attendance
How to register:
Instructions for accessing the webinar will be provided by email
Abstract:
In October 2019, the New Zealand International Convention Centre (NZICC) roof membrane accidentally caught on fire during installation. The building was under construction and was approximately 80% complete, with lower parking garage levels handed over and in use. This showcase convention center is intended to compete with any in the Australasia region, enticing meetings and events to the land of the Kiwis, and when complete will be the largest event space in the country. The building occupies a city block (approximately 100m x 100m in plan) and is 11 stories tall. The fire took four days to put out because of the nature of the roof system and a concern for fire fighter safety. The heavy steel roof system is comprised of steel trusses spanning up to 130-ft over the main auditorium, cold-formed steel purlins spanning between roof trusses, top chord and bottom chord angle bracing and tubular struts. A multi-year damage assessment and remedial works process ensued for the building at-large. Many of the stick-steel elements were damaged beyond repair and there were examples of truss top chord buckling under temperature loading. Due to cost, schedule, and material availability, extensive efforts were pursued to safely retain the large roof trusses. Component testing, on-site observations of intumescent coating and steel condition, NDT of welds, extensive nonlinear finite element analysis and finally full-scale in-situ proof load testing of three in-place roof trusses combined to provide confidence around reuse of most of the heavy steel trusses.
Presenters:
Mr. Summers has 40 years of experience in analysis and design of industrial structures, buildings, tanks, and pipelines subjected to both static and dynamic loads, including those from extreme events such as blast, explosion, earthquake, high wind, fire, and flood. He is a registered professional and structural engineer and has served on several committees charged with developing design and evaluation criteria for both new and existing industrial facilities. Mr. Summers has provided expert witness services in disputes and litigation related to construction, collapse, settlement, wind, blast, fire, hail, and earthquake loadings.
Dr. McCarthy is a licensed professional engineer with experience in structural engineering analysis, investigation, and design of structures subjected to natural hazards, high winds, blast loads, fire events, and operating loading conditions. She has industrial, commercial, and marine experience, as governed by domestic and international codes. She was recently the SGH on-site liaison for the assessment of the New Zealand International Convention Center, a $400M structure in Auckland, New Zealand, that was heavily damaged during a significant fire. She also has experience in fragility modeling and cost-benefit analysis, as well as component testing and modeling for material characterization. Emily is serving as the 2022 President of the Structural Engineers Association of Texas (SEAoT), having served as its local Houston chapter president for 2019-2020.
Mr. Parikh is a licensed professional civil engineer with eight years of structural engineering experience. He has worked on several domestic as well as international oil and gas EPC projects. He has designed various steel and concrete structures, including piperacks, cableracks, process structures, heater structures, reformer structures, and steel-clad buildings for both plant modifications and new facilities, including in high wind and high seismic regions. In recent years, he has worked on wind and seismic evaluation of existing structures; rehabilitation and repair design of the structures; and investigation and failure analysis of elements and connections.
Photo from https://nzicc.co.nz/web/assets/nziccImages/_2200x1765_crop_center-center_60_line/NZICC-Nelson-Street-and-Laneway.jpg
* PDHs for this course will be provided by SEAoT Houston and are NOT accredited by NCSEA or any other organization.