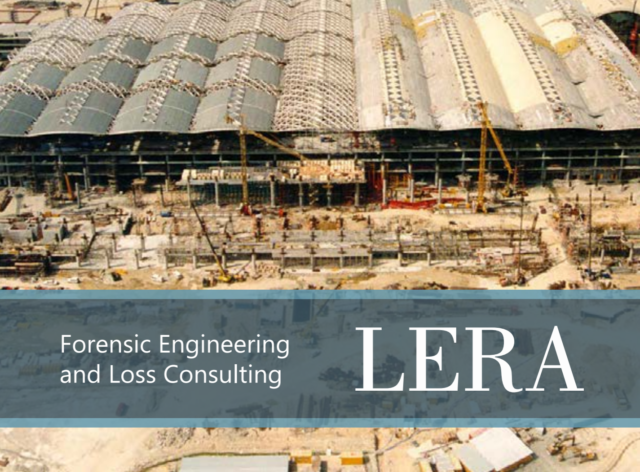 Please join us for our webinar Thursday, November 18, when Stephen Pfund presents Forensic Strategies that Illuminate the Root Causes of Problems on Construction Projects.
Thursday, November 18, 2021.
Noon-1:00 p.m. (Central).
Online webinar.
Free to SEAoT attendees.
1.0 PDH with verified attendance (must be logged in for at least 50 minutes of the webinar).
How to register:
Zoom link for webinar will be provided by email
Abstract:
When structures collapse, undergo damaging settlements, or otherwise perform poorly, there is understandably a rush to pinpoint causes and assign blame. There is also a tendency to oversimplify and blame easy-to-grasp phenomena like subsidence, designer or builder carelessness, or graft, without digging deeper to illuminate the true root causes of the problems. Unfortunately, such rushed initial assessments are often biased, incomplete, or just plain wrong.
Legal teams turn to forensic engineers to help them clear the fog surrounding such events, which can stem from many different sources, including design defects, ineffective site preparation, construction deviations or inappropriate means and methods, excavation and construction on adjacent sites, unanticipated loading of structures, thermal movements, nearby vehicle traffic, and poor maintenance, to name a few. These experts rely on their training, knowledge, and experience, and on various targeted strategies they have developed, to identify the root causes of problems. Their goal is to give clients the reliable information they need to make good decisions and negotiate disputes from a position of knowledge and clarity.
In this presentation, structural designer and forensic engineer Stephen Pfund will use real and fictitious case studies to introduce four key strategies that forensic engineers use to analyze the mountains of project documents and illuminate the sequences of events that lead to problems on construction projects. Whether you are interested in practical techniques for your investigations practice, or just like a good "who dunnit," you're sure to enjoy this discussion of forensic strategies and headline-grabbing construction claims.
Presenter:
Structural designer and forensic engineer Stephen Pfund grew up with a curiosity for building construction and what makes them stand up to their weight, the environment, and time. This developed into a passion for how buildings are designed, how they function, and why certain buildings fall short of expectations and in some cases collapse.
At The Pennsylvania State University, Stephen studied and obtained his Bachelor's and Master's degree in architectural engineering with an emphasis in the design of building structures.
Stephen went on to join the firm of LERA Consulting Structural Engineers in New York at the start of 2012. For close to a decade, Stephen has pursued a career in structural design, renovations, and investigations of new and existing buildings.
Stephen has designed new buildings including:
The NYU Langone Kimmel Pavilion and Vagelos Columbia University Medical Centers in New York City
The Rubenstein Forum at University of Chicago, the Purple Heart Hall of Honor museum in New Windsor, NY
Stephen has also worked on complex renovations on a number of projects for the State and City University of New York, as well as other academic institutions including:
The Cooperman Library for CUNY Hunter College
The Performing Arts Center Renovation for CUNY Kingsborough Community College
The Carroll Street Building Renovation for CUNY Medgar Evers College
The MassArt Design and Media Center for the Massachusetts College of Art and Design
Stephen's contribution to LERA's Investigations and Expert Witness Practice has included forensic investigations in North America, Europe, and Asia.
He has provided consultations in disputes involving tall buildings, residential structures, embassy complexes, medical facilities, blast-resistant structures, historic buildings, transportation facilities, and modular construction.