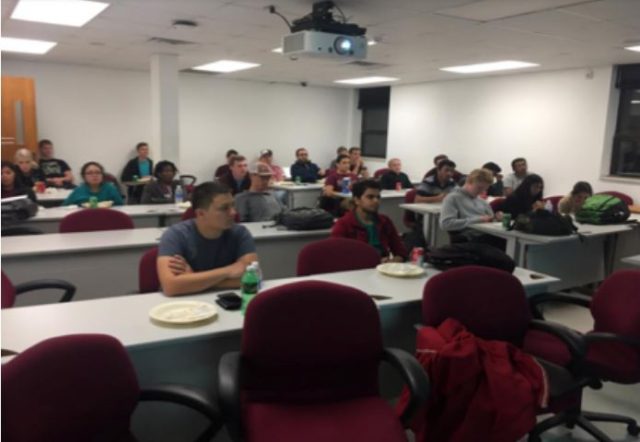 Texas A&M Student Chapter President
Natasha C. Boger
On Thursday, December 1st, Texas A&M's student chapter held their last meeting of the Fall 2016 semester. The speaker was Mr. Tim Welch from Azz Galvanizing. Mr. Welch gave a presentation on the importance and use of galvanized steel in the design process and the increased structural longevity added by the galvanized coating. The students were thankful for the knowledge given to them about the galvanizing processes of structural steel as they enjoyed a meal from Fuego's Tortilla grill.
The student members had a chance to give their feedback to the outgoing 2016 officers who include: President Natasha Boger, Vice-President Saurav Arora, and Secretary/Treasurer Samantha Marquez.
The new incoming 2017 officers were introduced who include: President Codi McKee, Vice-President Mohit Dwivedi, and Secretary/Treasurer Anita Brown.