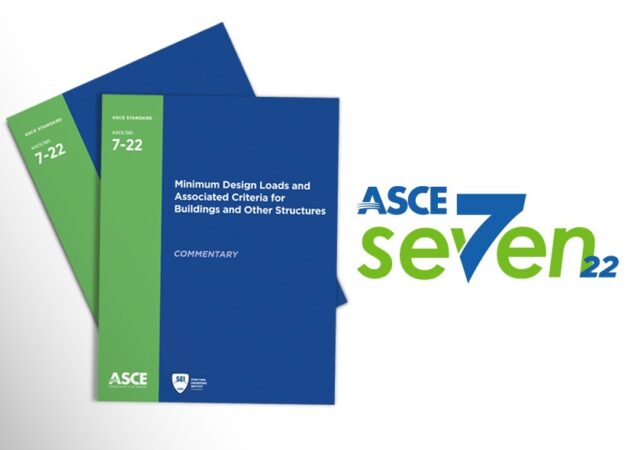 Please join us for our webinar Thursday, March 17, when Dr. Greg Soules of CB&I presents Changes in ASCE 7-22.
Thursday, March 17, 2022.
Noon-1:00 p.m. (Central).
Online webinar.
Free to SEAoT members, $10 for non-members.
NEW: Group registrations are available! Pay $25 for up to 5, or $50 for 6 or more. Have one person register, pick the group option, and pay for the group option. After the webinar, email your sign-in sheet to

[email protected]

.
Registration closes at noon the day before the webinar.
1.0 PDH* with verified attendance
How to register:
Instructions for accessing the webinar will be provided by email
Abstract:
The presentation is an overview of many of the major changes made in the 2022 edition of ASCE 7-22. While changes in each chapter are discussed, most of the presentation will concentrate on the major changes in the seismic and wind chapters, including the new Chapter 32 – Tornado Loads. Some of the changes to be discussed are:
• Mandatory use of electronic databases containing loading information.
• New alternative method for determining loads from water in soil.
• New ground snow loads.
• 22 period multi-point response spectrum for seismic design.
• New seismic force equation for nonstructural components.
• Addition of tornado loads for Risk Category III and IV structures.
Presenter:
J. G. (Greg) Soules, Ph.D., P.E., S.E., P.Eng., SECB is a Senior Principal Structural Engineer and the Technical Authority for Seismic and Wind Engineering for CB&I Storage Solutions, a division of McDermott International, in Houston, Texas. Responsibilities include the supervision of design engineers, management of engineering for large projects worldwide, and development of CB&I Storage Solutions Engineering Standards on aboveground storage tanks and on the application of wind loads, seismic loads, and building codes to tank and vessel designs. He is Past Chair of the Energy Division of ASCE, Vice Chair of the ASCE/SEI 7 Main Committee, Chair of the ASCE/SEI National Technical Program Committee for the ASCE/SEI Structures Congress, and a member of the ASCE/SEI Board of Governors. Dr. Soules earned B.S., M.S., and Ph.D. degrees in Civil Engineering from Texas Tech University and an MBA from the University of Houston. He is a Fellow of the American Society of Civil Engineers, a Fellow of the Structural Engineering Institute, a Licensed Professional Engineer in 23 jurisdictions and a Licensed Structural Engineer in 8 jurisdictions. Dr. Soules was named a Distinguished Engineer by Texas Tech University in 2009 and was presented the Stephen D. Bechtel Jr. Energy Award by the American Society of Civil Engineers in 2010. He joined CB&I Storage Solutions in 1980.
* PDHs for this course will be provided by SEAoT Houston and are NOT accredited by NCSEA or any other organization.